Jacques Friedmann plays his own arrangement of Letter from home – Pat Metheny – on his John Price guitar.
Jacques Friedmann graduated from the École Normale de Musiquein Paris. As a classical guitarist, Jacques played many different musical styles ( Bazilian, Jazz Impro .. on steel-string, classical or electric guitars). Jacques plays on a John Price guitar.
He wrote many arrangements of pieces from Pat Metheny, Ennio Morricone, Antonio Carlos Jobim, The Beatles, George Brassens, and Jacques Brel…
Jacques Friedmann has been trained by two guitar masters: Raphaël Andia (classical) and Pierre Cullaz ( jazz).
He is teaching in a French music school and plays in concert with many players such as Sebastien Giniaux, Eva Slongo, Tony Bonfils, Hal Singer…, He worked with the Canadien David Myers who is playing on piano pieces written by Jacques Friedman.
For more information on the John Price guitar, just click on the link..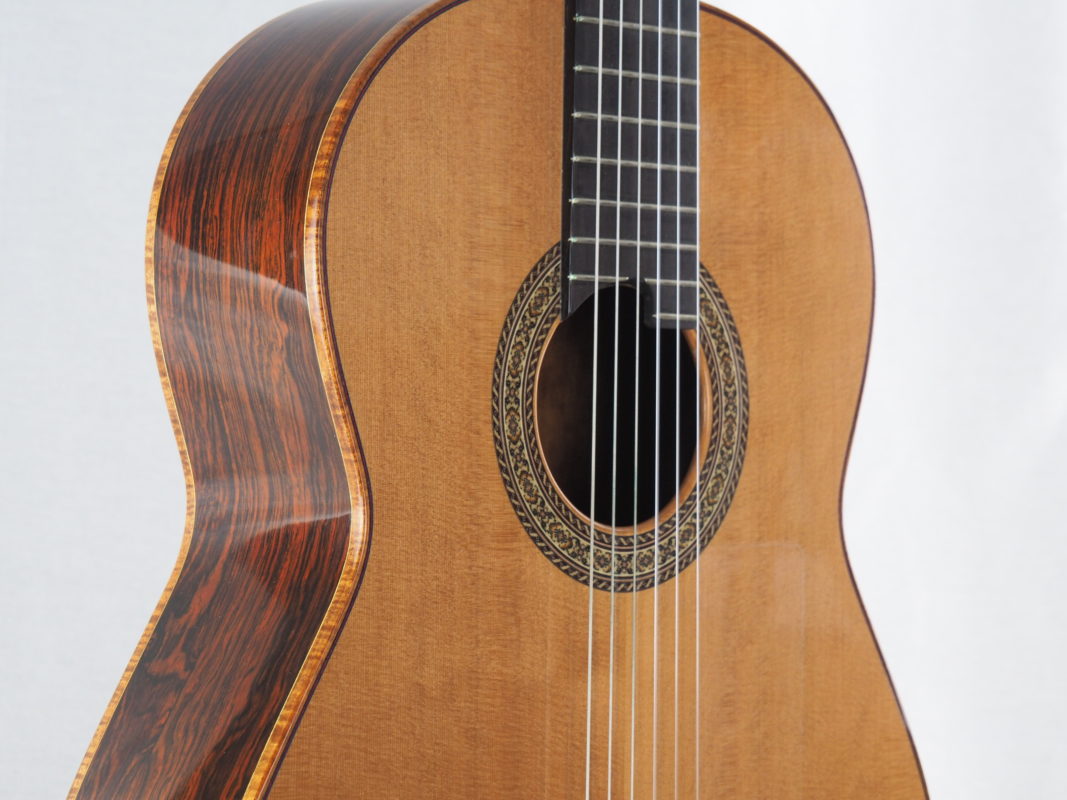 The Little Library Concerts has been created by www.concert-classical-guitar.com with the objective to offer a different way to discover of our instruments by having amazing guitarists playing wonderful pieces on these guitars.

Any question contact andre@guitare-classique-concert.fr