Simon Marty guitars are legendary guitars : here is a full review made by Philippe of our brand new spruce Marty jsut arrived
I have never seen any new  Simon Marty guitar available for sale:   Here is the chance to get a Spruce top / Indian rosewood guitar from Simon Marty just from his workshop. It is really a dream guitar, the sound is pure, crystal-clear and mellow.  Simon Marty guitars are among the very best. It has a big sound and wonderful tones with a huge string separation and crystal-clear trebles. The playability is great.
No surprise that so many concert players play Marty classical guitars.
More information on this Simon Marty  by clicking on the link.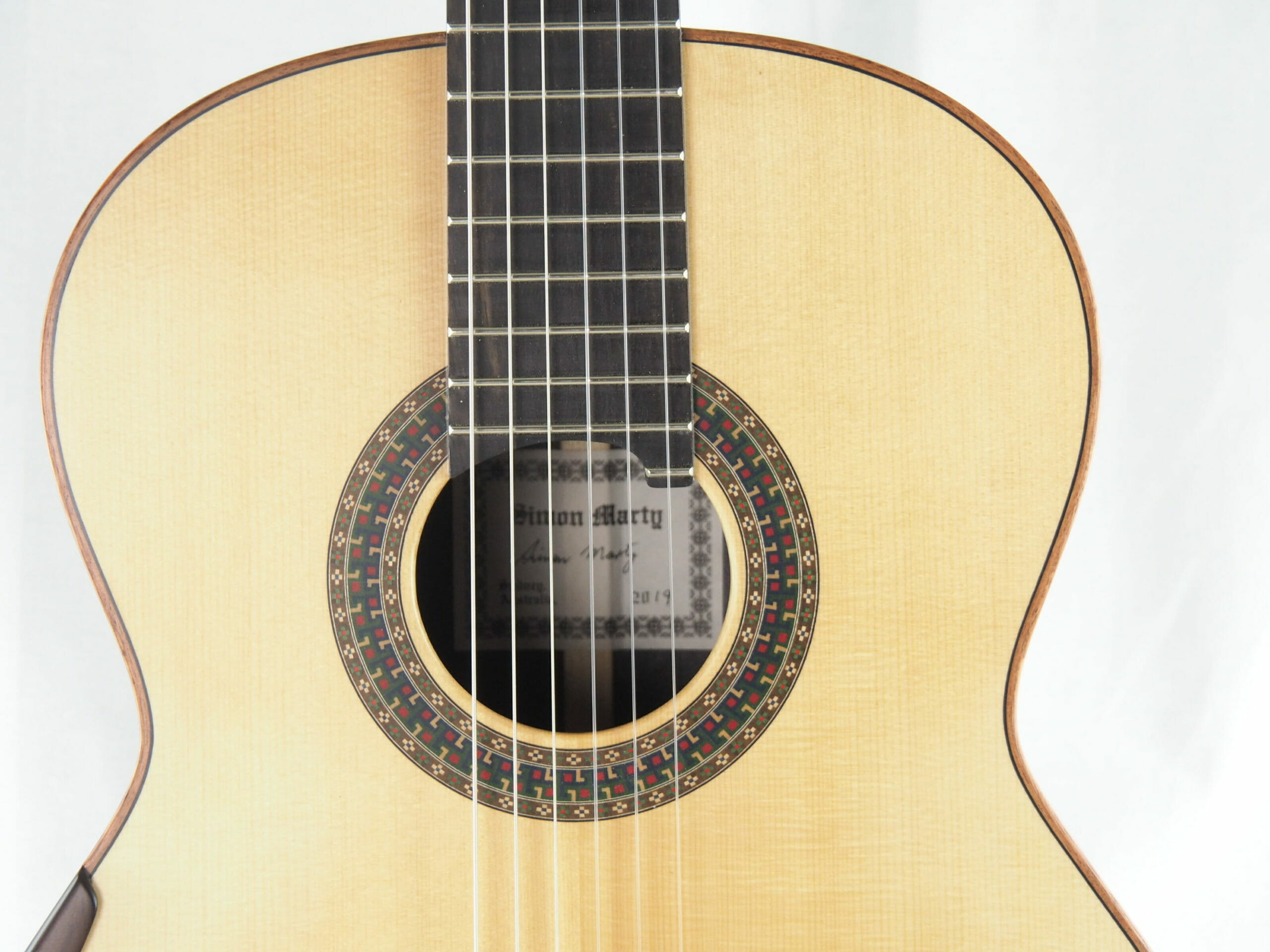 Any question contact andre@guitare-classique-concert.fr

Any question contact andre@guitare-classique-concert.fr