Here is the video Review of a STUNNING double-top No 131 from Charalampos Koumridis
The double-tops of Charalampos Koumridis are among our best-sellers. They are chosen by the most 'traditional guitars' players who search first for a magnificent traditional color and then for endless volume possibilities.  In addition, the playability is excellent. That guitar has everything one needs. Here is a new Doubletop from Charalampos Koumridis who is a Greek luthier making amazing guitars. The first one has been sold within a few days. This double-top features a wonderful Cocobolo. His DT is not a copy from the German double-top but his own version. Among the best double-top, you can find!
More information on this Charalampos Koumridis  by clicking on the link.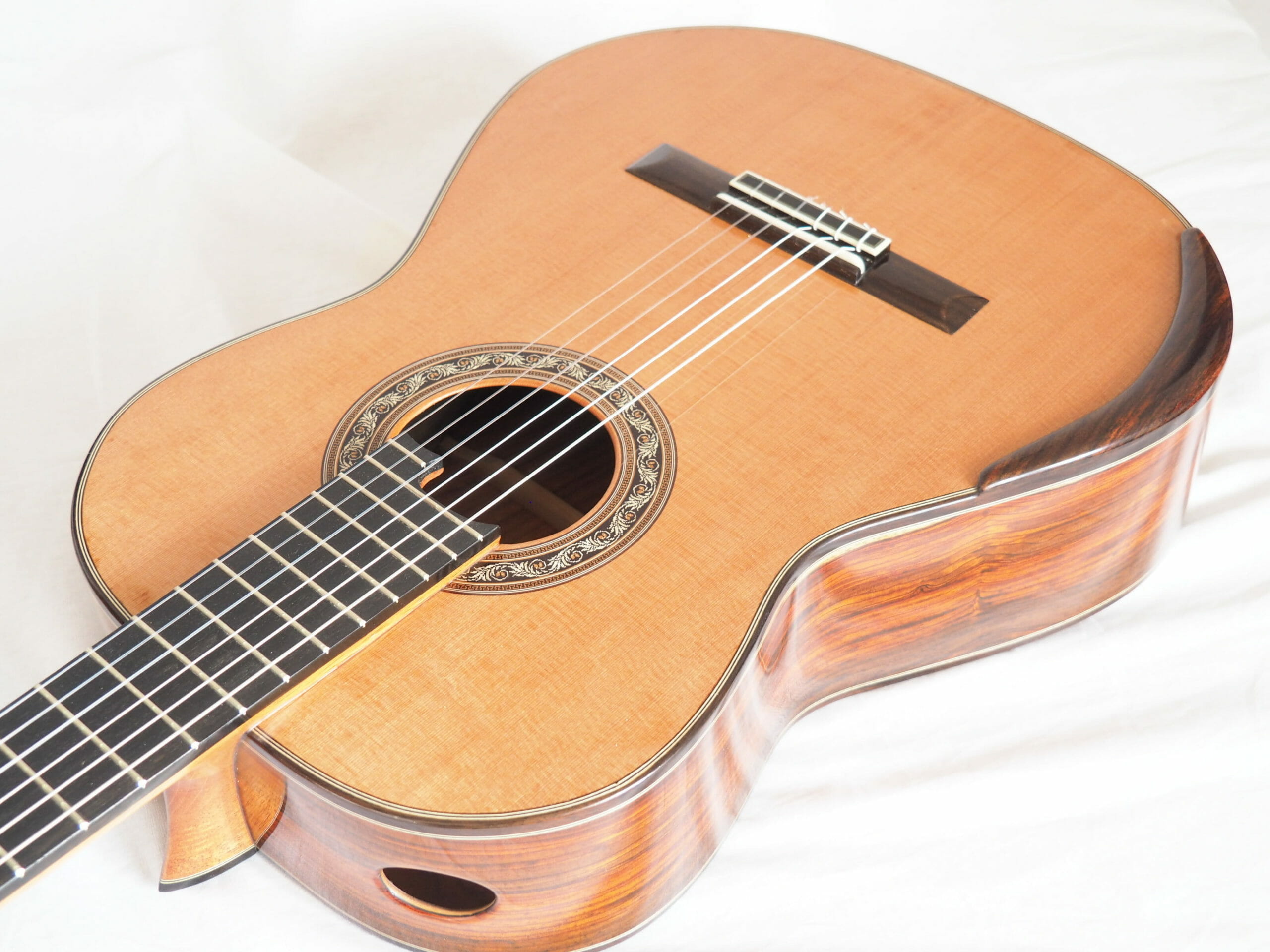 Any question contact andre@guitare-classique-concert.fr

Any question contact andre@guitare-classique-concert.fr