Michel Belair is an amazing luthier famous for his 'Daniel Friederich' copy guitar. Here is new doubletop !
Michel Belair is a Canadian Luthier. he is very famous for his Daniel Friederich 'Hommage' guitars. Michel Belair work is fully inspired by Daniel Friederich. However because Michel believes that he still can push a little bit forward Daniel Friederich esthetics, he developed for us a double-top with the objective to reinforced and the sound image of Daniel Friederich thanks to the help of the DT concept.
As you can guess this guitar offers the same balance, the dynamics from those of the great French master luthiers but with a little bit more thickness. Herewith this guitar, we are far from the German boomy-like sound but very close to the sound universe of Daniel Friederich's guitars with a little bit more sound resources.
More information on this Michel Belair  by clicking on the link.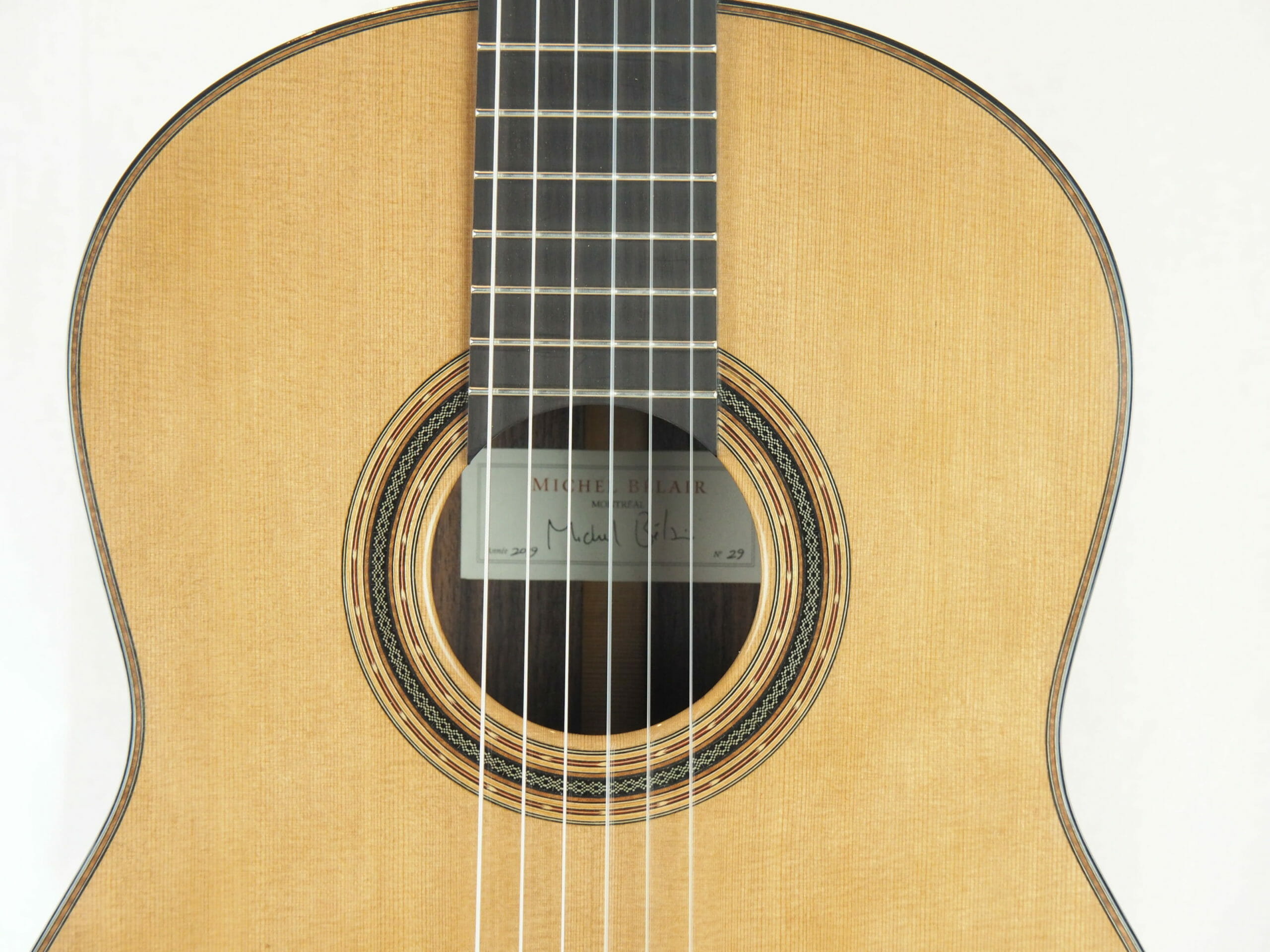 Any question contact andre@guitare-classique-concert.fr

Any question contact andre@guitare-classique-concert.fr